Ingredients
2 lb zucchini
sliced
3 eggs
3 T flour
Salt and pepper to taste
1 grated onion
Handful of chopped parsley
Pinch of grated nutmeg
1 T oil
1 c shredded white or yellow cheese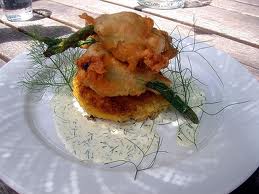 Directions
Cover the zucchini slices with water and salt to taste.

Bring to boil, reduce the heat and simmer until the zucchini is soft but not mushy.

Drain out the water and mash the zucchini with a fork in a large bowl.

Add the remaining ingredients and mix thoroughly.

Pour into a baking pan and bake uncovered at 375 for 35 min.