Ingredients
6 lb halibut
1 large onion
6 eggs
separated
1 c heavy cream
1 ½ t salt
1 t pepper
2 t sugar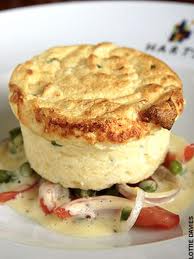 Directions
Put the raw halibut and onion through a grinder. Beat the egg yolks and add to the fish mixture, along with the heavy cream, salt and pepper, and sugar.

Beat the egg whites until stiff and fold into the fish mixture.

Pour the mixture into a well-oiled mold, cover it well with foil, and steam it in a pan of water for 1 hour in a 350 oven.

Remove from mold, cool, cover and refrigerate.